Texas Hold'em Tournament
Texas Hold 'em Tournament – Saturday, February 9th, 2019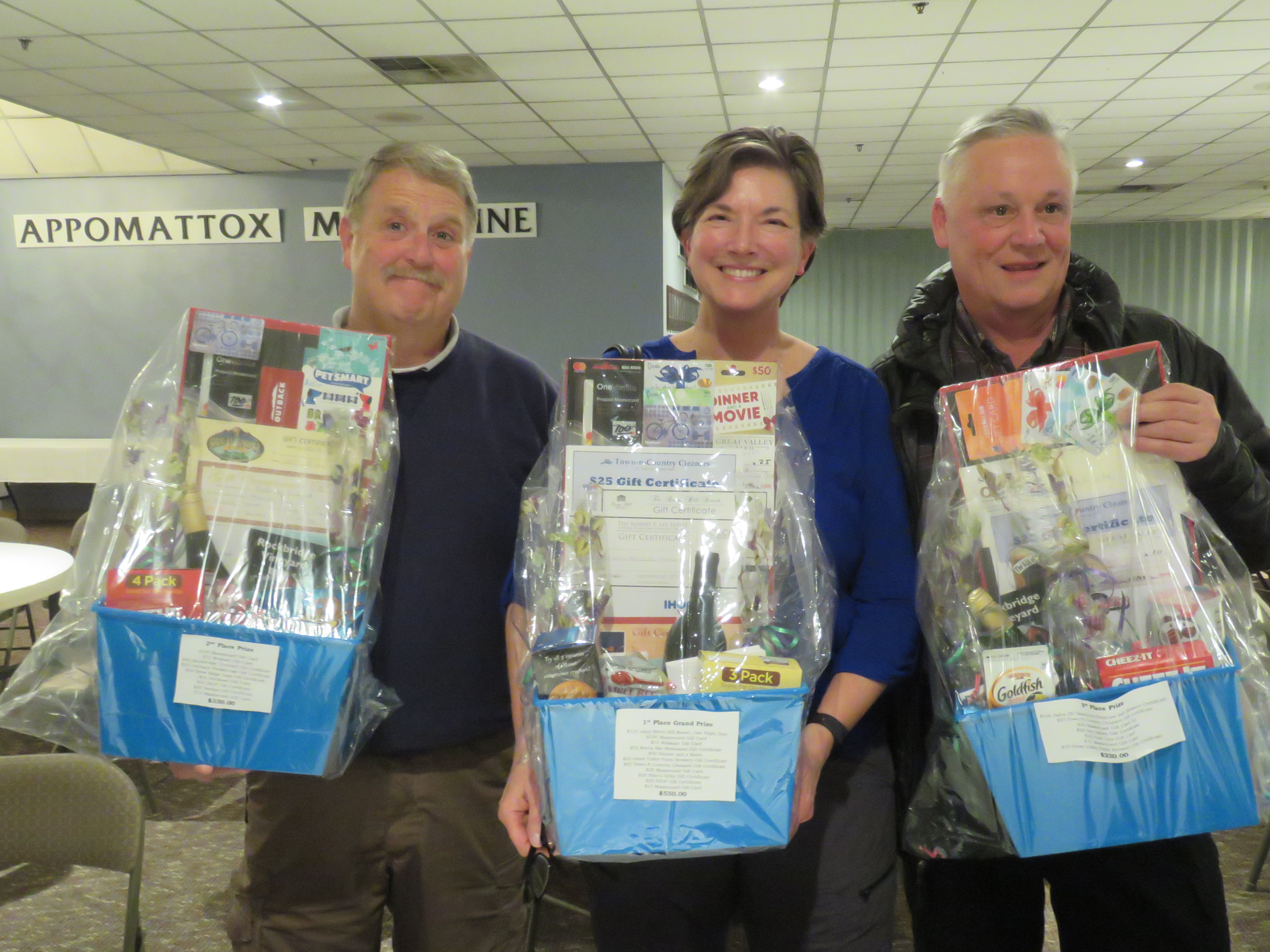 Our Grand Prize Winners

Second Place: Andy Vest | First Place: Stephanie West | Third Place: Charles Haywood
Thank you all for your support of the Rockbridge SPCA
Thank you to our Dealers, Board of Directors, VHC,
Sponsors and Scott Rodi for making this event possible.
______________________________________________________________________
Our Texas Hold 'em Tournament will be at the Virginia Horse Center.
– We are not accepting any more registrations for this event (as of 2/3/19).

– The tournament will start at 6:00 P.M.
– The entry fee is $65.00. This includes $1000.00 in mock poker chips along with a dinner.
– There is an additional $25.00 dinner fee for guests of the players.
– Cash bar, raffle, and prizes throughout the night. We will have 1st, 2nd, and 3rd place winners.
– Must be at least 21 years of age to play.
– The sign-up deadline for the tournament is February 2, 2019.
– A hotel nearby is Best Western. If you would like to book a room, check out this special rate the hotel is offering for this event. The phone number for Best Western is 540-464-1500
Dinner Menu: 
– Mixed Greens Salad with cucumbers, carrots, and tomatoes
– Pork BBQ Sliders
– Baked Potato Bar with assorted toppings
– Macaroni and Cheese
– Corn
– Coleslaw
– Green beans 
– Brownies and assorted cookies 
For any questions or to get more information, call the Rockbridge SPCA at 540-463-5123.
You can also stop by! We are located at 10 Animal Place, Lexington, Virginia 24450
We accept cash, checks, and credit cards.
All proceeds benefit the Rockbridge SPCA Spay and Neuter Program.
Our Texas Hold 'em Event is sponsored by the Virginia Horse Center.