Home
Welcome to the Rockbridge SPCA website!



 
This is Jeremiah, one of our newest dogs who is in need of
surgery. If you would like to make a donation towards his
surgery, look at the top at the page for the yellow "donate"
button. Please make a note that your donation is for Jeremiah.
Your donation is greatly appreciated. Thank you.
Our yearly Rabies Clinic is approaching!

March 26 – 30, 2018
Please click here for more information about the rabies clinic. 
Don't forget to spay or neuter your pets!
The next low cost spay/neuter transport will be April 19, 2018
for dogs and cats. For pricing on pets and to find out how you
can book an appointment, call the Rockbridge SPCA. 
Phone: 540-463-5123

 We are now accepting Animal Adventure Camp registrations.
Please click here to find out more information about this year's
camp, and to download a registration form. 
In case you haven't heard, we rescued over 50 dogs from a hoarding situation in January. For an update on the story, please check out this news article.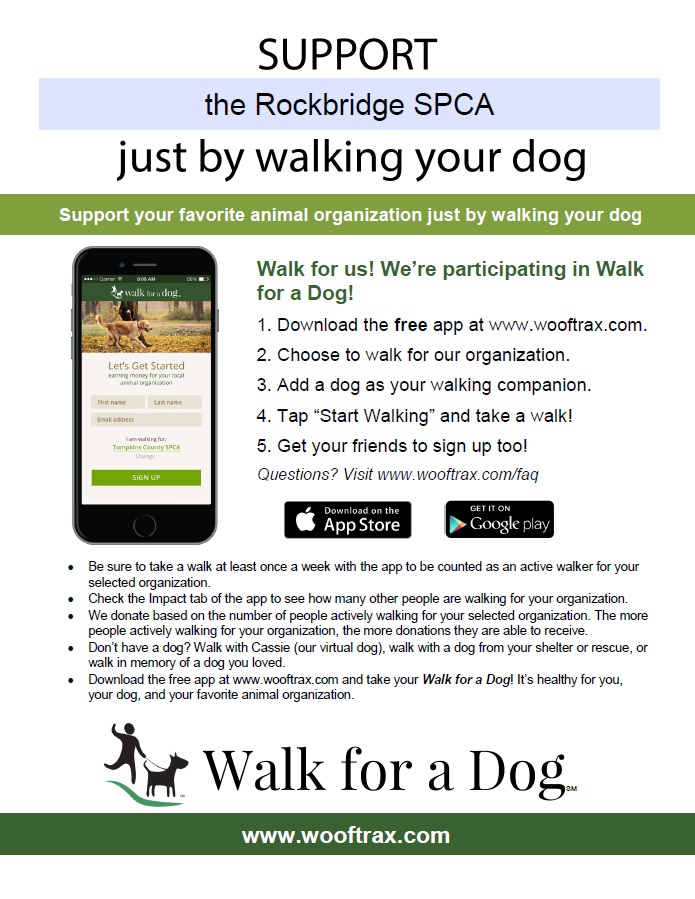 Doggy Pool Day
The Rockbridge SPCA depends on the loving and generous support of people like you to help our animal friends.  Browse our site to learn more about our initiatives and how you can help support our mission and to meet our adoptable animals!
The Rockbridge SPCA is rescue and barn cat friendly.
*SPCA Board Meetings are on the third Monday of each month at 7:00 PM at the shelter.