One of the largest SPCA fundraisers for the year is the Pet Luminary Program that coincides with the Candlelight Processional in November at Lexington's Hopkin's Green. Luminaries are a great way to honor one who has given so much to you. Honor your pet and their importance to you and your family and help the SPCA at this special time of year.
The Luminaries are lit and become part of the backdrop for the event that kicks off the holiday season on the day after Thanksgiving for Downtown Lexington.  The Candlelight Procession goes down Main Street, ending in Hopkins Green, where the Luminaries are placed all around the circle.
The luminaries are $6.00 each or 3 for $15.00.  You can specify that they are in memory or in honor of a pet or a person.  If you would like to purchase a luminary, you may do so here online or go to the Rockbridge SPCA.
The cut-off day to receive orders for luminaries is November 17, 2023. Join us at Hopkins Green November 24, 2023!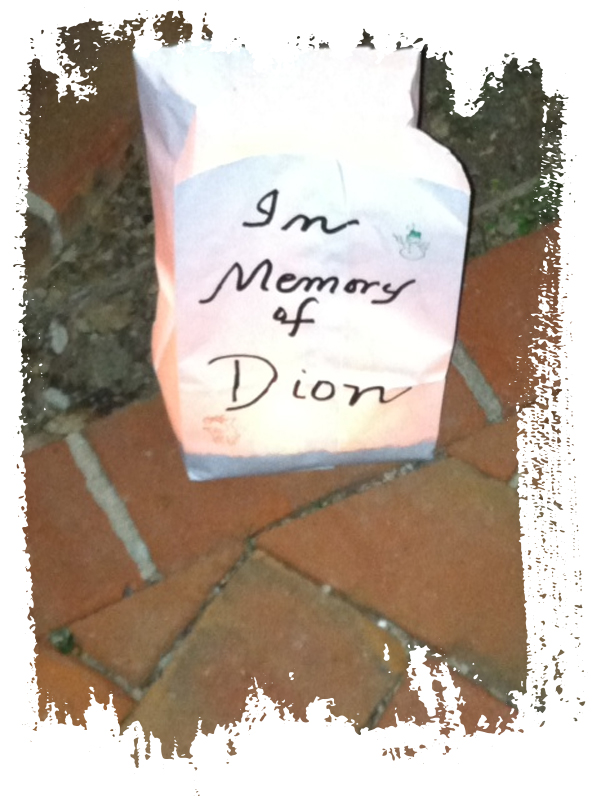 An example of a lit luminary memorial.